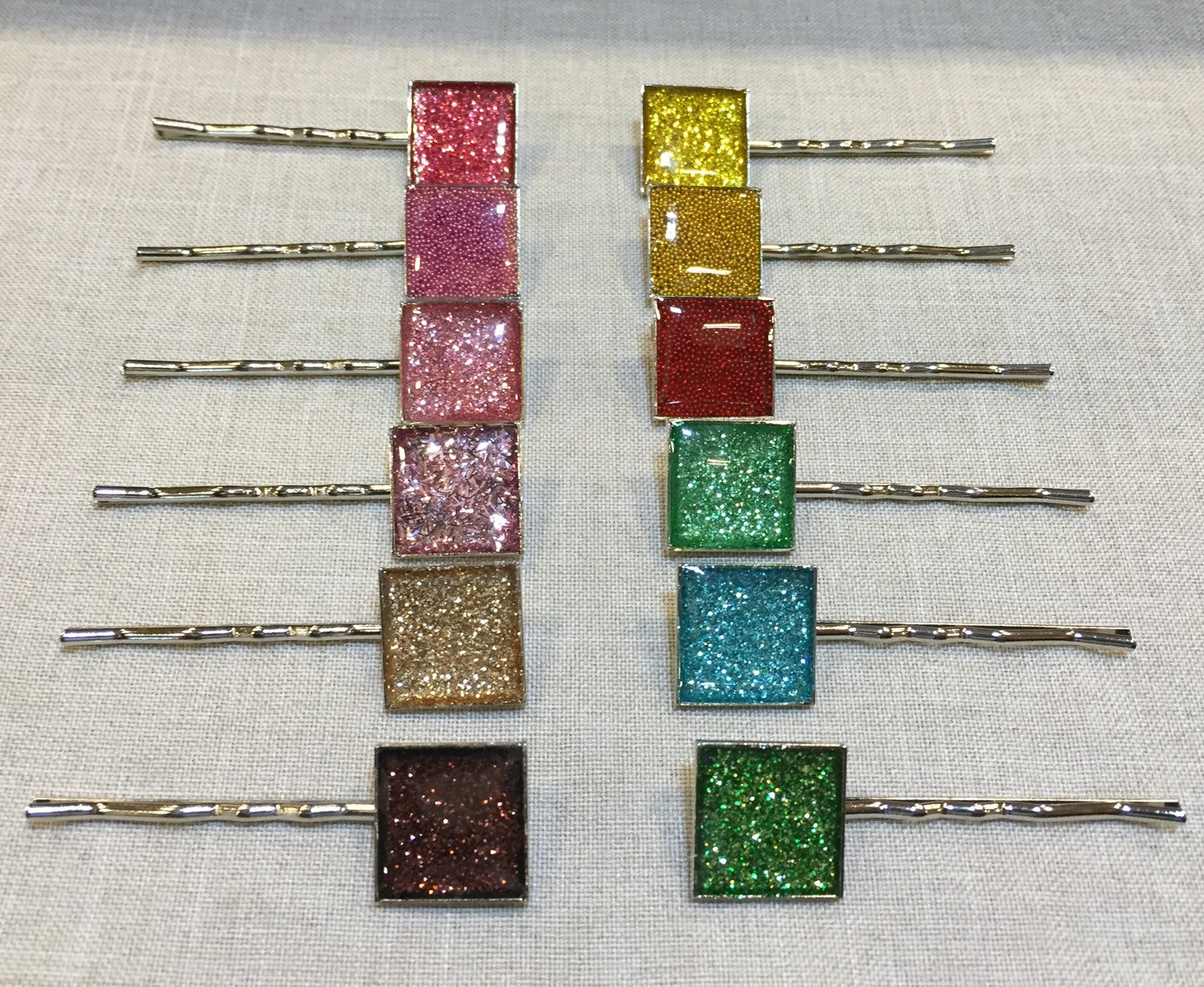 Bobby Pin Pair
Pair of bobby pins. Choose from 12 colors. Incredibly bright hues perfect to add a splash of fun/pop of color to any outfit. Colors listed from top to bottom in each photo
Set 1: Yellow, brown velvet, champagne
Set 2: Red, gold, pink (glass micro beads, not glitter)
Set 3: light green, aqua, multi-green
Set 4: dark pink, light pink, long strand pink glitter

Each bobby pin comes in a matched pair of two. Square silver design. Items are made individually. Slight variations my occur.

Circle variety also available in my shop.